Solar Wind is proof that a hobby can be a favorite job.
For 10 years that we are fond of yachting, we not only sailed around the whole Mediterranean Sea, Thailand, Norway, the islands in the Atlantic, but we also help other people who are "sick with the sea" to organize a vacation on a yacht: we select and rent yachts, develop routes, we help to get training for the captain, organize corporate regattas.
In 2017, we fulfilled a long-held dream and bought the Elan 38 "Palau" yacht, on which we organize yacht tours in Slovenia, Italy, and Croatia. The solar wind is a family company of people in love with the sea, we often go to the sea with the whole family: Alexandra – captain, Alexander – senior assistant, Anastasia – young.
We will be acquainted and welcome aboard!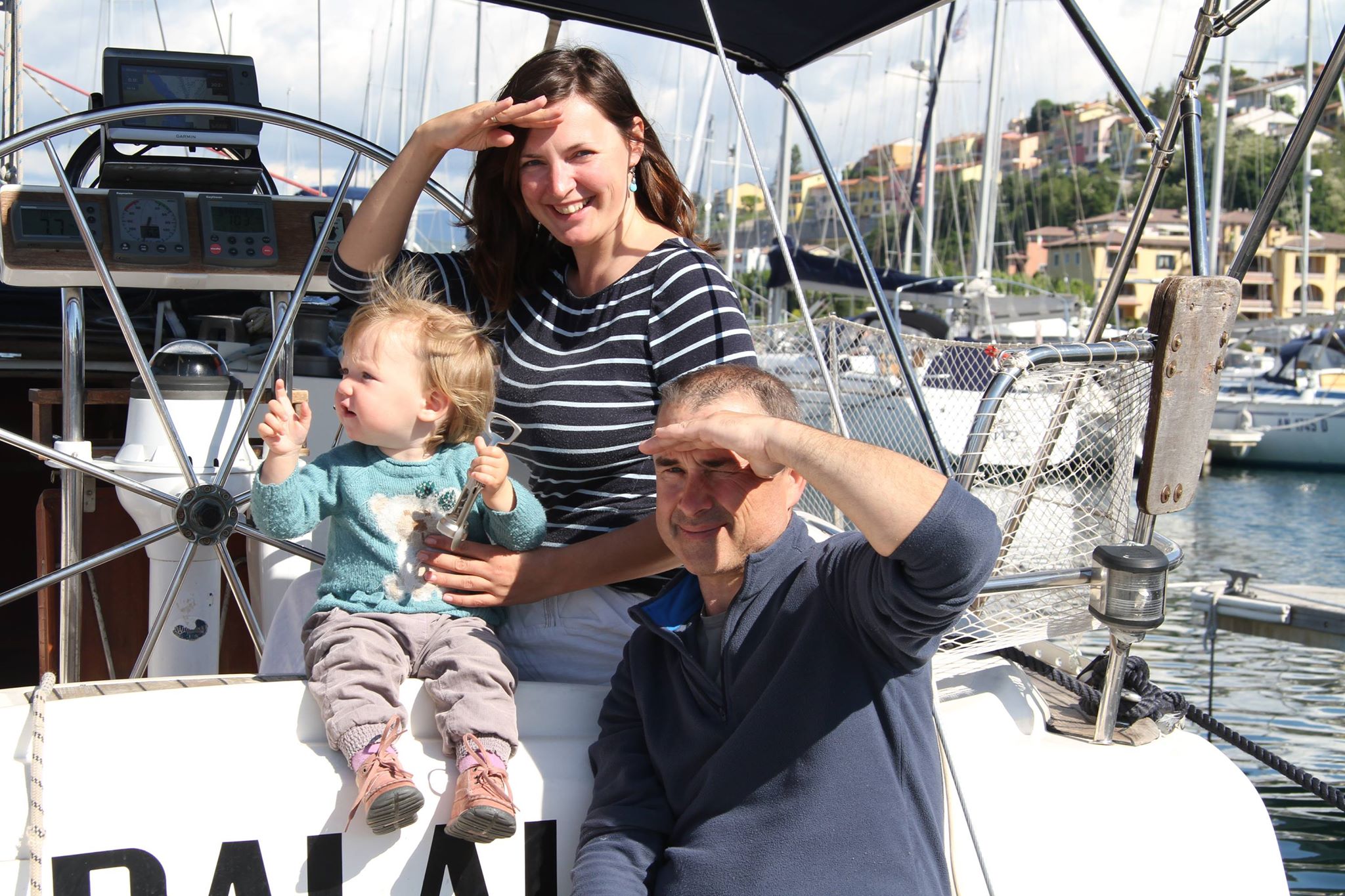 OMPANY DETAILS
Company Name: SONČNI VETER, EKO TURIZEM IN JADRANJE,  D.O.O.  
(SOLAR WIND, ECO TOURISM AND SAILING, D.O.O.)
Address: Livada 23, 1000 Ljubljana
E-mail: [email protected]
Phone: +386 40 415 155
Director: Alexandra Mamaeva
Tax number: SI63430363
VAT payer: YES (atypical)
Registration number: 6532284000
Company capital: EUR 7,500
The subject was entered in the court register on: 08.01.2014 under Srg number 2014/1254
TRR opened at Delavska Hranilnica D. D., Miklošičeva 5, 1000 Ljubljana
IBAN SI56 6100 0002 3451 067, SWIFT-BIC: HDELSI22
 Last updated: 07.04.2020